Heavy Combat Operations 
Welcome to My World NO MANS LAND
TX RATTLESNAKE
1st Division 
Black Horse, Black Knights
2nd 2nd Cav Air Assault
4th 12th Air Cav
506th Air Assault
10th Mountain Div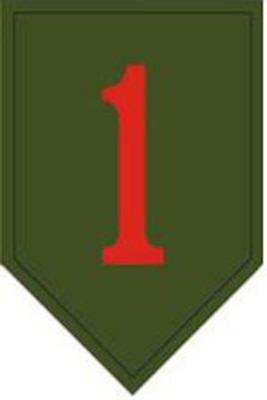 Combat Operations Never Stopped 
11th ACR Black Knights, Vietnam
10th Mountain Div
Puff the Magic Dragon
AC 130 Gunship
50th TFW
USAF
ME
Called you by name ;
Pastor Ray Patrick
We have to realise that if we're not faithful with what we have, God won't entrust us with more. someone told me they hadn't budgeted or really checked their finance for years, and now they are in debt. They had to close their account and open a new one. At least action was taken! Paying attention to the detail in your life is doing things the right way, which is God's way. At church, many people say "I'm going to start giving. I'm going to start tithing (a biblical principle) as soon as I make more money." Don't wait until you have £500. Tithe on the £5 you have right now.
Today, don't let the little foxes spoil your finances and then your life. Don't let another day go by without obeying God in the small things, as well as the big things. When you set your finances in order, and you put God first in all you do, you are opening the door for His blessings and your success. He says when you are faithful with the little, I will make you ruler over much!
When I met my Father he did not ask to see how much money I had in my bank accounts
His Eminence Timothy Cardinal Dolan Archbishop of New York
    Islam has the quarter moon and Christians have the cross.
OUR LADY OF HOPE
TWO WOMEN
I will shew unto thee the judgment of the great whore that sitteth upon many waters:
 for they are all delivered unto death, to the nether parts of the earth, in the midst of the children of men, with them that go down to the pit.
YOU WILL BE THROWN INTO THE CHALLENGER DEEP BURN AS A WHORE IN THE BOWELS OF THE FIRE.
THEN I WILL RAISE MY ARMS AND YOUR WALLS WILL COME TUMBLING DOWN
YOUR GOING TO SEE THE EYES OF THE TX. RATTLESNAKE COIL AROUND LOOK DOWN
Your 
F.U.B.A.R.E.D
Evangelism. Outreach. Ministry. Pastor Ray Patrick is a R.E Teacher at The Eden School

Wine Press
One Wheel Standing spinning counter clockwise
One Wheel Spinning Standing Still
One Wheel Spinning clockwise
Wine Press
13 days at the Alamo
13 Days Bastogne
13 days TET Offensive

Challenger Deep
Birth Canal
YOU
I am a Combat Veteran of Many Battlefields, 1959- 1975 Vietnam.
United States Army and United States Air Force
2 Honorable Discharges
Duty Honour and Courage
Hell on Wheels 
 

 Texas Rattlesnake
With Two Fangs
YOU