Heavy Combat Operations Next 3 Nights
Welcome to My World NO MANS LAND
TX RATTLESNAKE
TET OFFENSIVE 1968
1st Division 
Black Horse, Black Knights
2nd 2nd Cav Air Assault
4th 12th Air Cav
506th Air Assault
10th Mountain Div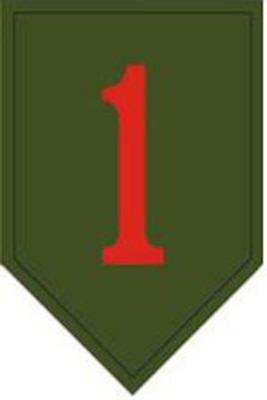 Combat Operations Never Stopped 
11th ACR Black Knights, Vietnam
10th Mountain Div
Puff the Magic Dragon
AC 130 Gunship
50th TFW
USAF
ME
MY Father only planted 2 seeds, male and female
Love your Neighbor
heaven and earth
Ghah has two meanings look down then look up like a spinning wheel.
Called you by name Jody
I will shew unto thee the judgment of the great whore that sitteth upon many waters:
The Woman that stood up and became a Man
This topic was raised at a bible study last week. They weren't addressing this specifically, but I decided to see what the internet had to say. A participant raised an issue: "I am struggling with a sin," he confessed. "I am tempted to have sex with my wife on the Lord's Day." Another member said "I feel guilty going to church after having sex, so is having sex before going to church godly or ungodly?".
The topic of sex on Sabbath is a deeply personal decision that should be prayerfully discussed between a husband and wife. But a general answer to this question would be, yes.  It is fine to have sex on the Lords Day (within Marriage). It only becomes sin if it is out of wedlock or before marriage. The very fact that God created humanity as "male and female" reveals that we are created as sexual beings. And God's command to "be fruitful and multiply" cannot be fulfilled without sex (Genesis 1:28). Sex is a God-given mandate, so there is no way that sex is a sin if done with one's lifelong marriage partner of the opposite sex. The Song of Solomon follows a loving relationship between a husband and his wife through the betrothal period, wedding night, and beyond. The description of the husband and wife's pleasure in chapter 4 is discreet yet unmistakable in its meaning. That description is followed in 5:3 with God's approval: "Eat, friends, and drink; drink your fill of love."
So my Father created you then watch you have Sexual Intercourse with everything that had two legs or four. Anything that moved.  This was one the day of the 6th day. Then you list two different versions of the Word.  All those people that followed JODY and the church she attends will be thrown into hell.  Those that comment on her blog.  You will see the Rattlesnake rise before your eyes in the even night and torment in the Challenger Deep soon.
My Father never told you  to have sexual intercourse men told you that from the Altars the Ones that wear the funny little hats and the black turtlenecks.
YOU SIT THERE AND TELL MY DAUGHTERS THAT THEY ARE GUILTY FOR THE SINS OF THE WORLD.  YOU DO NOT HAVE A DAMN CLUE WHAT YOU ARE READING.   I CALLED YOU OUT TWICE, NOW IAM GOING TO RAISE MY ARMS UP INTO THE HEAVENS AND BIND YOUR TONGUE.  BECAUSE YOU JUST OPENED UP A CAN OF WHOOP ASS, BALAAMS DONKEY.  BECAUSE YOU ARE SHAMING MY YOUNG DAUGHTERS. MY DAUGHTERS WILL RETURN AS A VIRGIN BECAUSE MAN TOOK THEIR VIRGINITY.  YOU WILL  STAY A WHORE BECAUSE THE WORD WATER, LOOK AT IT CLOSELY IT IS PLURAL, WATERS.
 for they are all delivered unto death, to the nether parts of the earth, in the midst of the children of men, with them that go down to the pit.
SINCE YOU WANT TO TALK TO THE RATTLESNAKE LIKE A MAN/WOMAN THEN YOU WILL GET WHAT YOU DESERVE A WHOOP ASS, BALAAM DONKEYS.  BECAUSE YOU SHAME MY DAUGHTERS THAT YOUR CHURCH AND YOUR MEN MOLESTED AND RAPE.  ELAH WAS NOT A HEBREW OR A ISRAELITE NEITHER WAS JACOB OR ISAAC OR ABRAHAM OR ME.  You walk with the whores of the Church of God and became a part of the body of a Man.
YOU WILL BE THROWN INTO THE CHALLENGER DEEP BURN AS A WHORE IN THE BOWELS OF THE FIRE.
YOU HAVE TILL THE EVEN TO CHANGE YOUR TONGUE
THEN I WILL RAISE MY ARMS AND YOUR WALLS WILL COME TUMBLING DOWN
YOUR GOING TO SEE THE EYES OF THE TX. RATTLESNAKE COIL AROUND LOOK DOWN
Your 
F.U.B.A.R.E.D
Man planted his seed, 1, his soul, Good and Evil, 2 
3 seeds
One Wheel Standing spinning counter clockwise
One Wheel Spinning Standing Still
One Wheel Spinning clockwise
Ancient Semitic/Hebrew symbol, Ghah means rope the 26th letter of the Ancient Semitic symbols it has two meanings lookup and what do you see?
1st Pelvic Bone
TET is the 13th Letter of the ancient Semitic/Hebrew Alphabet
M is the 13th letter of the English Alphabet.
13 days at the Alamo
13 days TET Offensive
4 Witnesses like angels
Turning Point TET Offensive 1968
One Wheel Standing spinning counter clockwise
One Wheel Spinning Standing Still
Turning in both directions simultaneously that is the 11th Wheel Spinning 
You SEE
One Wheel Spinning clockwise

2nd Pelvic Bone
Challenger Deep
Birth Canal
YOU
I am a Combat Veteran of Many Battlefields, 1959- 1975 Vietnam.
United States Army and United States Air Force
2 Honorable Discharges
Duty Honour and Courage
Hell on Wheels 
 

 Texas Rattlesnake
With Two Fangs
YOU