Heavy Combat Operations Next 3 Nights
Welcome to My World NO MANS LAND
TX RATTLESNAKE
TET OFFENSIVE 1968
1st Division 
Black Horse, Black Knights
2nd 2nd Cav Air Assault
4th 12th Air Cav
506th Air Assault
10th Mountain Div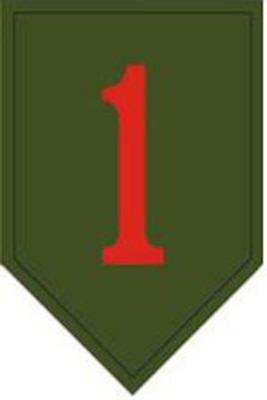 Combat Operations Never Stopped 
11th ACR Black Knights, Vietnam
10th Mountain Div
Puff the Magic Dragon
AC 130 Gunship
50th TFW
USAF
ME
Ghah has two meanings look down then look up like a spinning wheel.
1 Sam: 17
Now the bastards [Deut.23: 2] gathered together their armies to battle, and were gathered together at Washington DC, which belongeth to Judah/ME, and pitched between Pacific and The Atlantic Oceans.  Where the cessation of blood stops across my lands.
2 Saul, Ron and the prophets of old were gathered together, and pitched by the valley of Elah [Aramaic name of Father], Where King David fought Goliath  and set the battle in array against Congress in the Dome Temples.
On the EVEN I raised my Arms into the heavens and My Father brought me up into the Atmosphere and this is what He spoke;
One man went and one Man rose,  3 K, 3 cites, 3 daughters you call out your king,s by the by their fff names. Those that are surrounded the by the Two SEAS..
Those that are building the Tower Of Babble; I will cast you into the deserts where you will speak in tongues and no one will hear.  I will call down the Black Nights down up your heads.
The three that sit in the senate that encompasses me your tongues will turn to fire in 3 cities.
In the even skies have been a half moon and the thunder storms are gathering tonight
"And he had an helmet of brass upon his head, and he was armed with a coat of mail;
And he had greaves of brass upon his legs, and a target of brass between his shoulders.
give me a man, that we may fight together.
F.U.B.A.R
One Wheel Standing spinning counter clockwise
One Wheel Spinning Standing Still
One Wheel Spinning clockwise
Ancient Semitic/Hebrew symbol, Ghah means rope the 26th letter of the Ancient Semitic symbols it has two meanings lookup and what do you see?
1st Pelvic Bone
TET is the 13th Letter of the ancient Semitic/Hebrew Alphabet
M is the 13th letter of the English Alphabet.
13 days at the Alamo
13 days TET Offensive
4 Witnesses like angels
Turning Point TET Offensive 1968
One Wheel Standing spinning counter clockwise
One Wheel Spinning Standing Still
Turning in both directions simultaneously that is the 11th Wheel Spinning 
You SEE
One Wheel Spinning clockwise

2nd Pelvic Bone
Challenger Deep
Birth Canal
YOU
I am a Combat Veteran of Many Battlefields, 1959- 1975 Vietnam.
United States Army and United States Air Force
2 Honorable Discharges
Duty Honour and Courage
Hell on Wheels 
 

 Texas Rattlesnake
With Two Fangs
YOU