Venus the Shinning Star in the Western Night Skies
The Gods flow unto our shores and The rose from the 3 SEAS.  The colors of Topaz and the eyes of a Snake black like the color of Onyx.
Heavy Combat Operations Next 3 Nights
Welcome to My World NO MANS LAND
TX RATTLESNAKES
TET OFFENSIVE 1968
1st Division 
Black Horse, Black Knights
2nd 2nd Cav Air Assault
4th 12th Air Cav
506th Air Assault
10th Mountain Div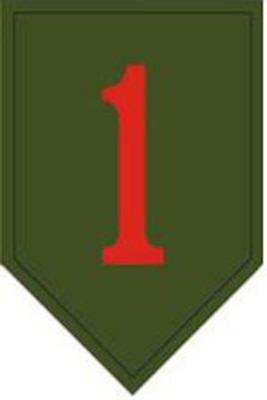 Combat Operations Never Stopped 
11th ACR Black Knights, Vietnam
10th Mountain Div
Puff the Magic Dragon
AC 130 Gunship
50th TFW
USAF
ME
Ghah has two meanings look down then look up like a spinning wheel. Jacobs ladder.  The time of Noah is approaching.  Because you called my Father a "Baby Killer" when in fact it is your Father that worships the Trinity. The Head of a Goat.  Kneel an worship to you gods the Alpha and the Omega that is the 12 Wheel Spinning.  Your standing in the Cross Hairs of the Beams of Light and Darkness.
Ghah is the 13th letter from the top and the 13th letter to the bottom. Your Alpha and Omega.  I opened the First Door the DAL.
Between the EVEN there is the MEME the Sun has past by you unto the night. The 9 and 3 MEME comes twice.  Between the 2 it becomes half the Tekel.
Tekel Measures of Weight pressing down on you from your temples
Uphar/SIN,  "UPHAR" Comes from the Hindu means ,"Canteen"
My people have wandered in the deserts of the wilderness for 65 yrs in search of their Father.
I called by name twice the sons of AAron to take the staff with the Brass Head of The Rattlesnake and lay it down at the feet of the Temples in you cities each border by One SEA and the deserts where the land is barren.
To the daughter that exposes your bosoms in the wilderness I suggest you take cover and become comely.  The one who sits on the even the 12's
Ancient Semitic/Hebrew symbol, Ghah means rope the 26th letter of the Ancient Semitic symbols it has two meanings lookup and what do you see?
1st Pelvic Bone
TET is the 13th Letter of the ancient Semitic/Hebrew Alphabet
M is the 13th letter of the English Alphabet.
13 days at the Alamo
13 days TET Offensive
4 Witnesses like angels
Turning Point TET Offensive 1968
One Wheel Standing spinning counter clockwise
One Wheel Spinning Standing Still
Turning in both directions simultaneously that is the 11th Wheel Spinning 
You SEE
One Wheel Spinning clockwise

2nd Pelvic Bone
Challenger Deep
Birth Canal
YOU
I am a Combat Veteran of Many Battlefields, 1959- 1975 Vietnam.
United States Army and United States Air Force
2 Honorable Discharges
Duty Honour and Courage
Hell on Wheels 
 

 Texas Rattlesnake
With Two Fangs
YOU