Heavy Combat Operations Next 3 Nights
Welcome to My World NO MANS LAND
TX RATTLESNAKES
TET OFFENSIVE 1968
1st Division 
Black Horse, Black Knights
2nd 2nd Cav Air Assault
4th 12th Air Cav
506th Air Assault
10th Mountain Div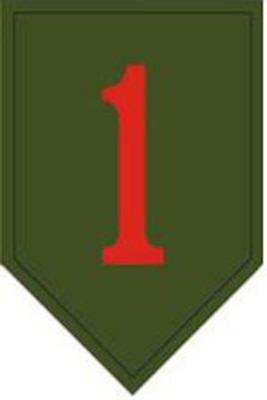 Combat Operations Never Stopped 
11th ACR Black Knights, Vietnam
10th Mountain Div
Puff the Magic Dragon
AC 130 Gunship
50th TFW
USAF
ME
Battle of Bastogne 1944–Gen. Patton,
5

stars moved

2

Combat Divs in

72

hrs from front line Combat in the dead of winter 120 miles to relieve the

101

st Airborne/82nd Airborne at Bastogne [Screaming Eagles].  The only General in history to perform that feat against the Nazi's until now.

The Siege of Bastogne was an engagement in December 1944 between American and German forces at the Belgian town of Bastogne, as part of the larger Battle of the Bulge. The goal of the German offensive was the harbour at Antwerp. In order to reach it before the Allies could regroup and bring their superior air power to bear, German mechanized forces had to seize the roadways through eastern Belgium. Because all seven main roads in the densely wooded Ardennes highlands converged on Bastogne
1st Pelvic Bone
TET is the 13th Letter of the ancient Semitic/Hebrew Alphabet
M is the 13th letter of the English Alphabet.
13 days at the Alamo
13 days TET Offensive
4 Witnesses like angels
Turning Point TET Offensive 1968
One Wheel Standing spinning counter clockwise
One Wheel Spinning Standing Still
One Wheel Spinning clockwise

2nd Pelvic Bone
Challenger Deep
Birth Canal
YOU
I am a Combat Veteran of Many Battlefields, 1959- 1975 Vietnam.
United States Army and United States Air Force
2 Honorable Discharges
Duty Honour and Courage
Hell on Wheels 
 

 Texas Rattlesnake
With Two Fangs
YOU