Khabouris Codex 1 Cor. 11: 1 – 9
11:1 Be imitators of me, as I am of the Meshiha (messenger, words from God to you).
The words of God that I am showing you imitate the words
---
Leningrad Codex Ruth , "Raising the Dead"
4
---
1…..and Boaz>(strong an swift)>he went up the gate> ( your in the spirit, your eyes, your ears, gateway to your soul your heart)>>and he is sitting there>> God> and behold the one redeeming passing by>> Jesus is not here so who is redeeming you?  (Words have a redemptive value from one God) (Woman helpmeet that redemption for the men)
---
….whom he spoke Boaz and he is saying>Boaz is in the spirit>>and he is saying withdraw you; sit you here so and so> suggested you and you sit and listen>>and he is withdrawing>> God gave the words to Boaz to tell you>> and he is sitting.  Withdraw yourself from the world around you.
---
2…..and he is taking ten mortals from old ones of the city and he is saying sit you>> here and they are sitting>>
The older men of the city, city is another way of saying your family. Those that befriend you.
---
3….and he saying to one (you) redeeming portion of the field>>you can't redeem everybody only a small portion>>
to Elimelech >>( My God is King)>> (1) she sells (2) Naomi>>(Pleasing)<>Zech. 5, 2 women>>the she returned from field of Moab>>(of her father/Abraham)
Call me not Naomi, call me Mara means she was once a young woman now she is older a Lady.  Mara means Lady.  It does not have anything to do with age but with knowledge and wisdom.  The older teach the young.
---
4…..and I >>I said I shall reveal ear(listen) of you>>you hear the words in your ear>> to to say (you and you)>>of acquire you>>in front of the ones sitting and in front of old ones of people of me>>(the ones sitting are the children sitting in front of the old men they are listening) if you are redeeming redeem you>>(redeeming from evil)>>and if not he shall redeem>>(Evil will redeem you children if they don't listen to the elders in God of your family)>>tell to me I shall know (You) and I shall know (God)>>there is no except You to to redeem of and I after you
to to in this context means your soul and spirit, I refers to one God……….Trinity nature of your being…1,2,3,
---
When you were a child who redeemed? Your Mom kept you in line then the Dad came in.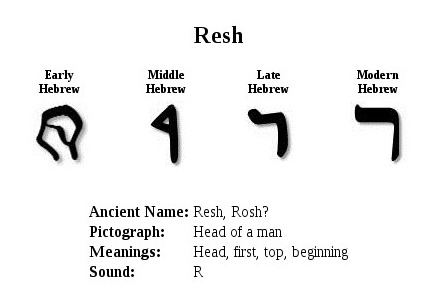 Woman never birthed sin, man did in the Garden when he walked away from one God. Common sense the seed of a woman you can see with the naked eye the seeds of a man you cannot see with the naked eye.
The past is your present not your future, your present comes from your past.
Seeing is believing.  Man is to cleave to the Woman. Gen: 2…….and shall cleave unto his wife: and they shall be one spirit
I am nether Christian, Jewish, Islam, Buddha, Hindu, I am Me from he who sent Me to you. The Tav and the Alpeha one God who watches over Me.
Happy Trails Till We Meet Again
 Peace and Quiet
the
Old
"Rattlesnake King"
Hell on Wheels
Lord chose me,
I chose you
You chose me